Last Updated on September 15, 2022 by admin
"In this digital space, a user-friendly e-Commerce platform can always help you reach your potential clients and boost sales online".
There are variant eCommerce website-building platforms with different robust features and functionalities that help you create the digital footprint for your brand and business. WordPress and Magento are two such open-source platforms where you can pursue creating an eCommerce shop with a huge range of customized themes, on-site payment gateway integration, multi-currency support, different plugins, and enhanced user experience (UX). This makes both the platforms popular among developers and young entrepreneurs.
However, both WordPress and Magento have their ups and downs. Let's find the key differences between the two platforms.
Coding Language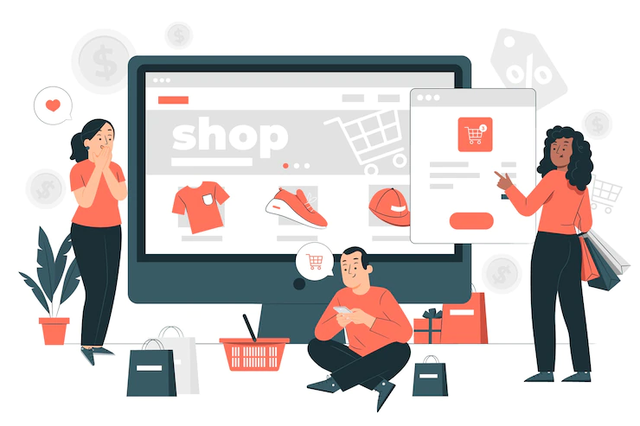 There is a major difference when it comes to what type of coding language is used in both of these platforms. With WordPress, you do not need any previous coding knowledge. But the code quality of WordPress is not as good as Magento. But over time, the updated latest versions have shown improvements with a promise of better code quality than before.
Whereas, with Magento, you have to use PHP as the programming language in your eCommerce website. But it has a high score in terms of code quality offered to the users.
Platform Architecture
The next difference can be pointed out in the website architecture of both WordPress and Magento which therefore results in variant technical options and support available to you. You will be able to search and find tons of resources related to user issues that are abundantly available online for WordPress. Therefore it offers good support and assistance and is also very easy to use.
However, not many resources are available online for Magento users. With the limited resources and support available online, it is a difficult task. You need to hire professional help from any Magento development agency that will sort out the whole process in an effective manner.
Performance
WordPress requires less usage of resources as it is lighter and faster than most of the eCommerce website development platforms in the market. Whereas, Magento contains an in-built caching feature that provides high-performance satisfaction to its users.
Therefore, both WordPress and Magento offer equally good and satisfying performance for all their users and budding entrepreneurs.
Search Engine Optimization (SEO) Support
WordPress allows you to make changes in your permalinks structure, improve the title of your page, and meta descriptions, and add tags for all your posts including social media. These are a few SEO best practices that will increase your eCommerce website's visibility. Therefore, beginners find it easy to interact with WordPress.
Whereas, Magento needs customization in the codes in the back-end and front-end, which makes it very difficult for beginners to handle. The new users of website development and eCommerce shop owners have a difficult job in hand when it comes to quick solutions.
Therefore, WordPress is better than Magento when it comes to SEO support and performance.
Security
WordPress is an open-source eCommerce website development platform that offers a host of plugins that can be used to manage and enhance website security upfront. Whereas, with Magento, there is a lower chance for malware or hacks due to its strong well-but back-end code quality offered by using only the PHP framework.
Personalization
The ease of personalization is dependable upon how much control you have over the website building procedure for your eCommerce store. WordPress is a very user-friendly platform and is perfect for beginners like small business owners. But it is not so good when it comes to customization as it does not provide you much scope of flexibility when you are performing advanced tasks.
Whereas, in Magento, you have the full power and control to make changes according to your specific needs. This way you have a better scope of flexibility as a user as compared to WordPress.
Support
Though both WordPress and Magento offer support through community forums or official documentation, they do not have a dedicated customer service team to help out all the users 24×7. Both WordPress and Magento are open source website-building platforms, so there is plenty of information available online through various blogs and user forums to address your problems. You can also seek professional help from outside by hiring any WordPress Development Company in India or Magento Development Agency that will resolve your issues at a go.
Plugins
WordPress is the front choice when it comes to plugins. It offers more than 50,000 plugins for all global users as top support for types of eCommerce website development. Whereas, Magento only offers 15,000 modules and add-ons to its users.
Therefore, WordPress is the clear choice of users when it comes to plugins.
Hosting
WordPress is one such website building platform that has a hosted Content Management System (CMS) which can be installed pretty easily on any preferred hosting service provider of your choice. Whereas, Magento requires that you need to purchase your hosting service. This is because it is a self-hosted application.
Suited For
WordPress is best suited for blogging websites as it has an intensive set of features and functionalities which is offered for beginners only. Whereas, Magento has a set of extensive features and functionalities with CMS that will help your eCommerce store to thrive as it offers product bundles, coupons, etc.
Therefore, if you want better CMS control over your website, go for Magento rather than WordPress.
Popularity
WordPress has gained more popularity than Magento as an eCommerce website development platform for beginners and budding entrepreneurs as it is very easy to use.
Though, Magento is a crucial factor when choosing an open-source website building platform for most eCommerce businesses and owners when you need to parity with your project's requirements and needs.
Pricing
WordPress is a completely free website-building platform for your eCommerce business. Whereas, Magento offers free plans for a basic level of functionalities for your eCommerce shop. But when it comes to certain requirements of features and functionalities, you need to pay plans to access them.
Therefore, it depends upon your level of requirement and budget, what you will choose – WordPress or Magento.
Discussion Takeaway
WordPress and Magento are both high-quality eCommerce website development platforms with an open-source option for all their users. They offer a variant set of features and functionalities which has their pros and cons. But this blog will help you to choose a platform that is best suited for your online business and is at par with all your requirements and needs. This discussion will help you to make a clear choice for your project. You can always opt for professional expertise by hiring any top-notch WordPress Development Company in India or Magento Development Agency to speed up the process.