In a world where travel extends beyond recreation and adventure, an increasing number of people are looking to have a good effect while discovering new places. A staggering variety of volunteer opportunities that combine the thrill of giving back with cultural immersion are available in 2023. These locations promise more than simply a vacation—they also provide the chance to affect long-term change. Let's explore the touching and life-changing events that wait for individuals willing to set out on a journey of purpose.
Empowering Education in Accra's Slums
Volunteers who care deeply about social justice and education are drawn to Accra, Ghana. There are slums right in the middle of its busy streets, where access to high-quality education is scarce and ambitions struggle to take off. When you volunteer, you may help neighborhood schools, mentor kids, and set up seminars to develop new skills. Your efforts can help a generation that will influence the future of the country and end the cycle of poverty. As you experience the shift you aid in bringing about, the pulsating rhythms of Ghanaian music will hit you even harder.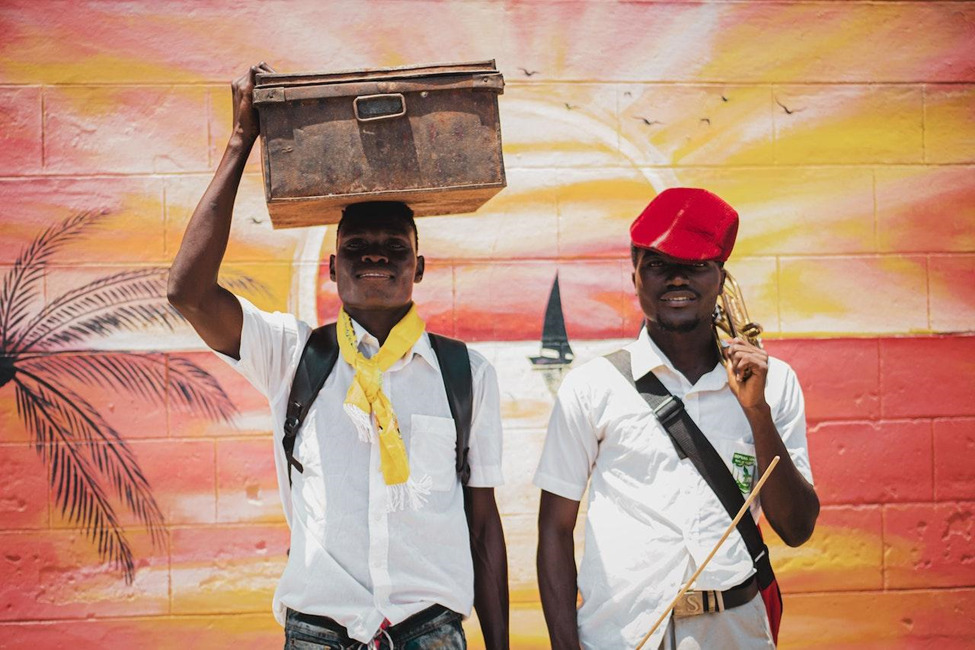 Conservation Adventures in the Galápagos Islands
The Galápagos Islands have long been a sought-after vacation spot for nature lovers. This illustrious archipelago encourages you to put your passion for the environment into action in 2023. As a volunteer, you'll collaborate with scientists and conservationists to save the distinctive biodiversity that served as Charles Darwin's source of inspiration for his theory of evolution. Your practical actions will help to maintain the delicate balance of this living evolution laboratory by protecting the locations where endangered sea turtles lay their eggs and reintroducing native plant species.
Healing Hearts in Cape Town's Townships
Cape Town, South Africa, is known for its beautiful vistas, yet townships with persistent systemic problems are hidden behind the picture-postcard views. Volunteers will be able to participate in programs in 2023 that deal with social issues including housing and healthcare. You may offer much-needed medical aid, educational support, and community development by collaborating with regional groups. This voyage will be a therapeutic and hopeful exchange thanks to the indomitable spirits of the townships, whose smiles will make an unforgettable impression on your own heart.
Rebuilding Nepal's Spirit in Kathmandu
Nepal, which is located in the Himalayas, is a stunningly beautiful nation with strong people. Although the tragic earthquakes of 2015 left wounds in their wake, they also stoked a spark of solidarity and optimism. In 2023, volunteers can help with the ongoing work to reconstruct Kathmandu's houses, schools, and historical landmarks. Imagine yourself among the stupas and palaces of this old city, knowing that you are assisting in bringing back its former splendor. Volunteer overseas in Nepal and make a real difference by gaining an appreciation of a country that values your effort.
Trekking for Change along Peru's Inca Trail
There is no denying Machu Picchu's charm, but the Inca Trail provides more than simply a beautiful climb. In 2023, volunteers will have a course to follow that combines hiking and giving back to the community. Engage with native peoples, impart your knowledge, and take part in sustainable development initiatives. You'll feel content knowing that your steps are making a good mark on nature and the people you touch as you travel through stunning places.
Cultural Immersion in Marrakech, Morocco
A kaleidoscope of hues, aromas, and customs comes to life in Marrakech's busy streets. But beyond the city's tourism façade, there is one where resource shortage and poverty still exist. The variety of volunteer activities includes everything from helping women's cooperatives and sustainable agricultural initiatives to teaching English. While working to empower people and protect the city's rich history, your days will be filled with the medina's entrancing noises and the friendliness of the locals.
Building Futures in Hanoi, Vietnam
Hanoi, the vibrant capital of Vietnam, is a city of contrasts where antiquated customs coexist with contemporary ambitions. Marginalized groups still struggle to get by on basics despite their fast progress. In 2023, you can volunteer for initiatives that aim to raise living standards, make healthcare more accessible, and expand educational options. By interacting with the locals, you'll not only see how resilient the Vietnamese people are but also help to create a better future for future generations.
Sailing for Sustainability in the Greek Islands
Greek Islands in 2023 provide a unique volunteer opportunity for people who love the ocean and are dedicated to environmental preservation. Join together with groups dedicated to marine conservation to save incredibly sensitive marine habitats, keep an eye on sea turtle breeding grounds, and spread awareness of plastic waste. You may enjoy the Aegean's charm while sailing from island to island and actively contribute to preserving its natural beauty. Your expedition will serve as a living example of the effectiveness of individual acts in preserving our seas.
Our motivations for traveling the world change as the travel industry does. The top volunteer travel locations for 2023 extend an invitation to see the globe with a sense of purpose, go beyond the bounds of conventional travel plans, and do good in the world. These locations guarantee a voyage that alters the tourist and the areas they touch, whether it's rebuilding cities, nourishing dreams, safeguarding ecosystems, enabling healing, or encouraging sustainable development. Prepare yourself for an impactful journey as you enter a society where every volunteer hour is remembered fondly and counts as progress toward a better future.