Introduction
Fashion isn't just about looking good; it's also about feeling good. The Psychology of Fashion delves into the fascinating realm of how the clothes we wear can impact our mood and emotions. In this article, we will explore the intricate relationship between fashion choices and emotional well-being, providing insights and expert knowledge to help you understand and harness the power of your wardrobe.
The Psychology of Fashion: How Clothing Choices Affect Your Mood
Fashion is more than just a form of self-expression; it's a reflection of our inner emotions and psychological state. Your choice of clothing can significantly influence your mood, confidence, and overall well-being. Let's dive into the various aspects of this intriguing connection.
The Influence of Color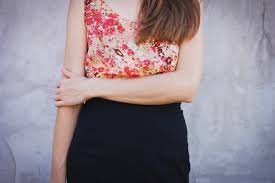 The colors you choose to wear can have a profound effect on your mood. For example, bright and vibrant colors like yellow and red can evoke feelings of energy and positivity. On the other hand, soothing colors like blue and green can promote calmness and relaxation. Understanding color psychology can help you make intentional wardrobe choices that align with your desired emotional state.
Dress for Success
The saying "dress for success" holds more truth than you might think. Wearing professional attire can boost your confidence and mindset. When you dress the part, you're more likely to feel capable and empowered, whether you're heading to an important meeting or tackling a challenging task.
Comfort Equals Confidence
Comfort is key when it comes to clothing choices. Ill-fitting or uncomfortable clothing can lead to irritability and a negative mood. Opt for outfits that make you feel comfortable and at ease. When you're physically comfortable, your mind can focus on more important matters, and you'll exude confidence.
Emotional Attachment to Clothing
We often form emotional bonds with certain pieces of clothing. Whether it's a cherished family heirloom or an outfit that reminds you of a significant event, these items can evoke strong emotions. Wearing them can provide a sense of comfort and nostalgia, positively impacting your mood.
The Role of Fashion Trends
Fashion trends can influence our clothing choices, sometimes without us even realizing it. Being aware of how trends affect your style can help you make intentional choices that align with your personality and preferences, rather than following trends blindly.
Mindful Dressing
Practicing mindful dressing involves choosing your outfits with intention and awareness. By considering how a particular outfit makes you feel and the message it conveys, you can use clothing as a tool to enhance your mood and self-esteem.
FAQs
Can the color of clothing really affect my mood?
Yes, studies in color psychology suggest that different colors can influence emotions and moods in various ways.
How can I use fashion to boost my confidence?
Dressing in a way that makes you feel comfortable and confident can positively impact your self-esteem and mindset.
Is it important to follow fashion trends?
It's not necessary to follow trends if they don't resonate with your personal style. Authenticity and comfort should be your priorities.
Can sentimental clothing items truly affect my emotions?
Yes, clothing with sentimental value can evoke strong emotions and provide comfort.
What are some tips for practicing mindful dressing?
Pay attention to how different outfits make you feel, consider the message they convey, and choose clothing that aligns with your desired mood.
Are there any universal rules for using fashion to improve mood?
While there are general principles, the relationship between fashion and mood is highly personal. What matters most is how clothing makes you feel.
Conclusion
Fashion is a powerful tool for self-expression and emotional well-being. The Psychology of Fashion reveals that the clothes you choose to wear can significantly impact your mood, confidence, and overall outlook on life. By understanding the connection between fashion and emotions, you can make informed choices that empower you to feel your best every day.