Last Updated on May 19, 2023 by
Weight Loss is the most common goal of many people. There are millions of people who struggle with their weight and sometimes it gets hard to find the motivation or energy to make a change. If you are one of them, then keep reading this article and you will get a solution for it through bach remedy.
How do Bach flower remedies help in weight loss?
The first thing that comes to mind is Bach flower remedies that all act like magic for weight loss. Using Bach flower essences can help with the emotional side of weight loss, helping you address any underlying issues like comfort eating or binge eating. There's not just one flower essence for weight loss which depends on what emotion is holding you back. You will need to make the physical changes required to maintain a healthy diet and an everyday exercise regime. Flower essences will help in providing the mental shift required to keep you right on track.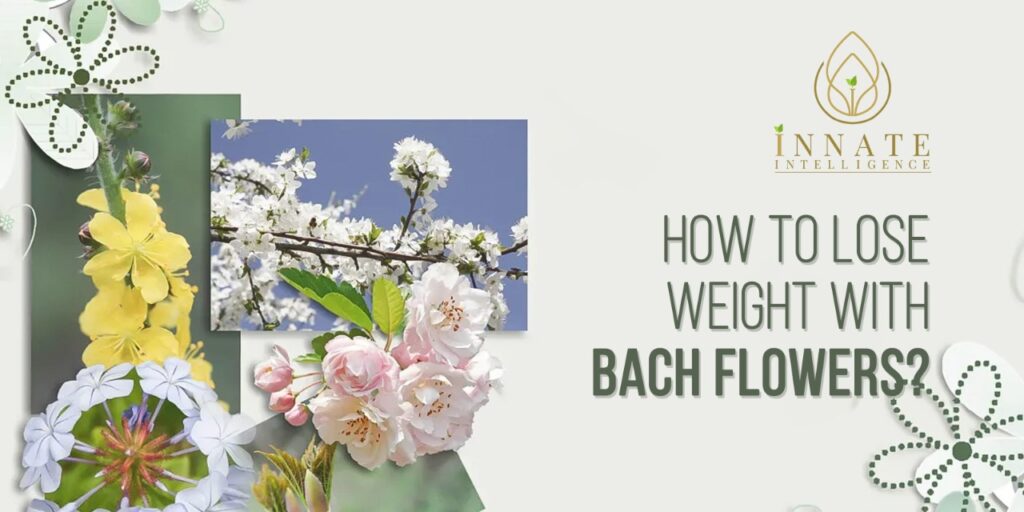 Emotional eating – Diets can sometimes be torturous, yet they are maintained in a way that meets the desperation of people to lose weight. Most of the diet programs are weekly based on weight reduction as their main aim, but they might fail sometimes to offer individuals the flexibility to examine and confront their relationships with food and all.
Food addiction – Meals are high in sugar and fat , stimulating feel-good brain chemicals like dopamine. After people get a rush of pleasure from eating specific foods, they generate more dopamine in their brains. It develops the need to eat again and this can override other signals of fullness and satisfaction, too.
What are Bach flower remedies?
Bach Flower Remedies was developed by Dr. Edward Bach who was a British homeopath and bacteriologist, during his lifetime in the 1930s. He discovered 38 different flowers carried out a spiritual vibration of a human emotion that can be used to treat a range of mental, emotional, and physical symptoms.
The remedies are quite safe for homeopathic tinctures made from flowers and plants that work well with your body's own energy to help heal mental and emotional issues. Bach flower remedies are safe and gentle to help release negative emotions that may be blocking your weight loss like stress, anxiety, or sadness.
How does it work?
Founder of this remedy, Dr. Edward Bach believed that illnesses can be made worse by negative or unresolved feelings that block the body's natural healing processes as well. He found certain types of flowers helped people resolve those feelings and get back to a healthier state of being.
Using Bach flowers for weight loss –
Now we are going to outline nine different types of bach flower remedies which can be used as part of a healthy weight loss plan. It encourages you to view all the flower remedies as there may be some other emotions that are having an impact on your emotions too. One can take it orally or have medications with no side effects.
What are the 9 best weight loss bach flowers?
If you are planning to lose weight, it is being impacted by your emotional state. Have a look through the flower essences below. If you find any of these, then you can make your own Bach flower mix with Innate Intelligence.
· Agrimony
· Chestnut Bud
· Gentian
· Impatiens
· Larch
· Pine
· Crab Apple
· Cherry Plum
· Rock Water
How will flower essences help with weight loss?
At Innate Intelligence, we solely focus on personalized flower remedies, making sure each remedy is created with the right flower essences. One can select the flower essences that you feel best suit your emotional needs and we'll make your remedy by hand and deliver them to you. If you are looking for weight loss that goes deeper than just going with diet and exercise, then include Bach Flower essences in your routine. One can use it for weight loss to help you create a remedy that will work wonders for your emotional needs.
Wrapping up –
Many people confuse Bach Flower remedies with aromatic oils or essential oils, as they are almost related in some ways. They have different actions in the body when ingested orally or when applied topically on the skin. Flower remedies do not smell, they take on the energy of a flower or its scent.