Last Updated on May 19, 2023 by
Bags are now being used in almost all sectors. In the shopping industry, every store owner pack product in shopping bags. Furthermore, grocery items are also carried in bags. But, at the same time, these bags are contributing to environmental pollution as well. If the bags are not recyclable, they add pollution by accumulating on the earth as well as the water surface. That's why it is crucial to use recyclable bags to make the environment a better place to live. The most famous recyclable bags are Kraft bags. You customize these bags per your likeness. If you want to add images, you can add images. If you want to print brand details, you can do that also. But, with the help of an expert packaging company of course. But, you should read these tips to design attractive bags that are unforgettable:
Add A Wash of Suitable Colors
Well, the best material for the bag is already discussed which is Kraft paper. Now, we have to talk about the colors of custom Paper Bags. Some brands like beige brown Kraft bags while most of them like to print the bags with colorful hues. Even if you keep everything colorless, you still need to print brand details. For that purpose, you need to select colors that are vibrant and easy to memorize. You can add colors per the theme of your business to make your bags look more professional. A unique color combination will look attractive and impress customers. Keep in mind that each color should complement the other. You should select color schemes that will look reasonably adorable.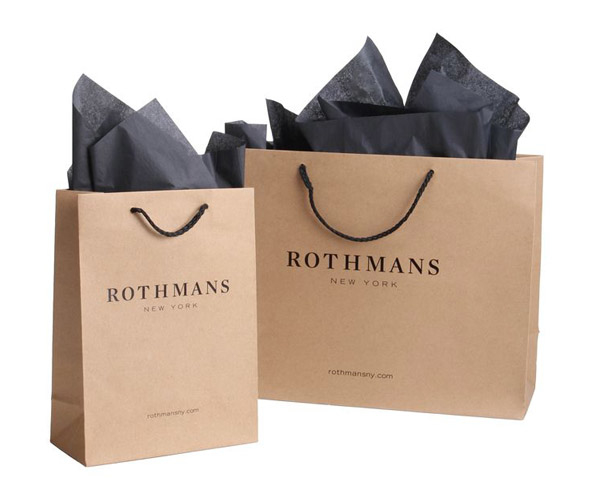 Draw Intricate Patterns
You can print custom-designed paper bags with intricate lines, patterns, or drawings. These elements will make bags more attractive. You can print the patterns in any color that can impress customers. The drawings and intricate lines look decent on the bags. You can get paper shopping bags containing attractive patterns. These bags will make customers' shopping experiences more memorable. If you want clothing bags, you can add simple elements or fancy designs per your needs. Gold and silver foiling will help you in making luxury shopping bags for apparel. You can either design the border of the bags or draw embroidery using foiling techniques.
Print Images
If you have images that can enhance the appearance of paper Kraft bags, you should print them. Colorful and attractive images enhance customers' excitement. You can give printed images a more attractive appearance by giving them a 3D texture. Mockup techniques are available in the market to give a 3D effect to pictures and animations. Customers love packaging that contains eye-catchy visual elements. Furthermore, you can print images that reflect the brand story. This way, you can explain your business via pictures of custom bags. If you sell groceries, you don't need fancy bags. But, for luxury apparel, luxury bags are very suitable.
Read More: Kraft Paper: The Benefits Of Using Them As Food Packaging
ADD BRAND DETAILS
Almost all the brands print their name and logo on the personalized wholesale paper bags. People are now really brand conscious therefore you should mention brand details on the shopping bags. You can also print the contact number and address information so that customers find it very easy to contact you in the future.
No matter whether you want bags for candies or electronics, mention essential brand details for promotion. Customers love paper shopping bags that contain essential info. Kraft shopping bags are most suitable because they can maintain their shape. Polythene bags are not only hard to recyclable but they also disrupt their shape with time. Therefore, nowadays everyone is love Kraft, cardstock, bux board, and cardboard bags due to their best appearance.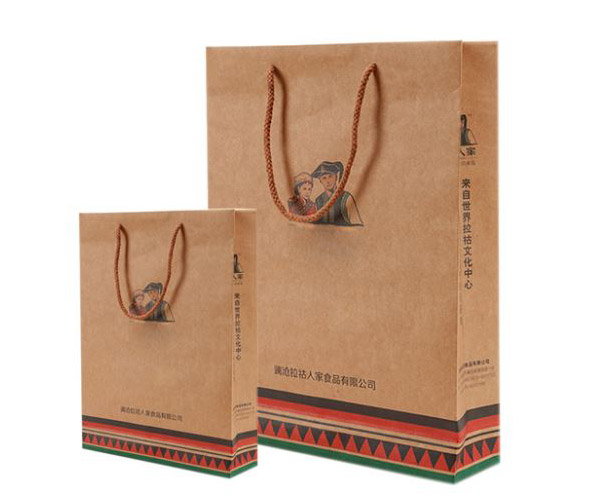 Add Handles On Bags
If you sell groceries, Kraft paper envelope-like bags are best for you. However, you can also add handles to provide ease to customers. The shopping bags contain handles that make them very easy to carry. Some brands prefer lace-like handles while others may like flat, twisted, or rope handles. You should select a handle that can bear the weight of inside products. For heavy shoes, you can opt for rope hands. Twist and flat handles look very decent and give positive vibes to the customers. Custom bags are of no use if the handle can't withstand the weight of products. Give your customers a relaxing shopping experience with strong bags. This will give them a reason to shop from you again in the future.
Make Sensational Gift Bags
Many people who want to surprise their dear ones with exciting gifts remain in search of attractive gift bags. Therefore, you should design bags that are gift-worthy. For that purpose, you can avail many customization options like coloring, printing, embossing, debossing, and gold/silver foiling. The foiling techniques will give a metallic touch to paper gift bags. You can either design borders or create embroidery patterns with the help of the foiling technique.
Furthermore, you can use glossy, UV spot, and matte coating techniques to make the colors of the bags appear more vibrant. The glossy coating will make the surface of bags shiny while the matte coating will make it satin. You can add thematic designs to make bags and Custom Boxes for Christmas, Halloween, Thanksgiving, birthdays, Easter, weddings, and other events. Thus, you should design bags that can be used for multiple purposes.