Last Updated on July 10, 2023 by hassan abbas
With the heightened use of smartphones for every little thing in our daily lives, it is everyone's civil responsibility to use apps that make this world a better place. Using smartphones is not limited to entertainment, gaining information, updating social media handles, streaming videos, etc. We should also use smartphones for a noble cause, such as charity or helping others when in need.
Internet and Mobile Apps are Not All Scams
According to 2022 statistics, about 78.8% of the customers fall victim to online purchasing scams. These rates are pretty high, considering most people shop online for everything from a needle to bulky house furniture sets.
However, trusted developers and app websites, such as the AirG website, keep all their systems and processes transparent and easily trackable. This way, people can safely purchase apps, services, or goods on the internet. It aids in gaining potential customers' trust and spreading a positive image of the company.
Apps that Help Make This World a Better Place
If you have been on the lookout for apps that help you spread positivity, happiness, and smile worldwide, you have landed at the right place. We have compiled a list of various apps that allow you to participate in charity from anywhere you feel like.
There is no need to stall being noble if your hectic schedule does not allow you to take time out. You can easily download these apps on your phone and check off charity works on your list amidst your busy schedule.
1. Charity Miles
Source
Charity Miles is an excellent app available on Android and iOS. The best thing about the Charity Miles app is that it does not require you to do anything out of the ordinary or something that you would have to take time out for. It works to raise money for the needy, and you can participate by walking at least a mile.
This app provides you with an opportunity to do a noble thing and motivates you to stay fit. It is an entirely free app connected with several charity organizations. The more you walk, the more you can raise for the needy.
Moreover, you do not have to spend a single penny raising donations by using this app. It is just the physical effort and time required, so raising donations via this app feels rewarding.
2. One Today
One of the valuable things you can do to motivate yourself is to think of a more significant cause or goal. If you often miss daily workouts and believe that the previous app is not for you, you should know about the "One Today" app.
As the name suggests, it urges you to donate the minimum amount of money you can spare from your expenses, which is $1. It shows you real-life pictures of people in need, deplorable conditions where human rights are violated, and much more that tugs your heart.
The best feature is that you can donate as little as a single dollar every day so that your expenses are not disturbed while you contribute to making this place a better place.
3. HTC Power to Give
It is a unique app that helps you make this world a better place in the most bizarre way. It is only available on Android, and with the help of this app, you can contribute to worldwide crucial scientific research, such as cancer research.
What you have to do is nothing physical or even mental. Once you have the app on your phone, you have to keep it plugged in throughout the night while keeping the Wi-Fi on. Doing only this results in using your phone's computing power to contribute to the global network used for valuable scientific research.
It is best to use a VPN while using this app. VPN will act as a security layer between your phone and the internet, hide your IP address, and keep your data encrypted.
4. Tree Planet
Remember how we all had the Farmville craze a few years back? This app is based on the same concept. However, the difference is that, for all the virtual trees you grow and nurture, the Korean company that developed this app plants and nurtured actual trees.
Users have to keep watering them, fertilize them, and even defend them from loggers. So, you can actually make a difference in decreasing the detrimental effects of climate change by planting virtual trees and nurturing them. This app is a legit, trustworthy one with no harmful security threats.
5. Pocket CPR
CPR is an essential tool in saving the lives of the people at risk. Developed under the banner of The British Heart Foundation, this app is a great initiative to help people learn CPR. If CPR is administered at the right time, numerous emergency cases can be handled timely, and many lives will be saved.
The developers' team of Pocket CPR has also used celebrity endorsement as a tool to attract more users by hiring Vinnie Jones and releasing songs like, 'Staying Alive' by Bee Gees. The tempo of the music matches the chest compression rate, so it works well with learning CPR.
6. Share the Meal
The UN World Food Program app lets you share a meal with thousands of needy children and families in poverty-ridden regions. You can donate as little as about half a dollar without messing up your budget.
The whole process of donating and your contribution to reaching the needy anywhere is transparent and trackable.
7. Be My Eyes
It is also one ingenious app based on the idea that you can help blind people anywhere via virtual assistance. This app connects you with a whole community of blind and sighted people who are together to help each other out.
Whenever in need, blind people can use this app to contact sighted people and ask for virtual assistance and guidance, such as finding their way home or checking expiry dates, etc. This app is undoubtedly the biggest blessing in the lives of blind people.
8. Feedie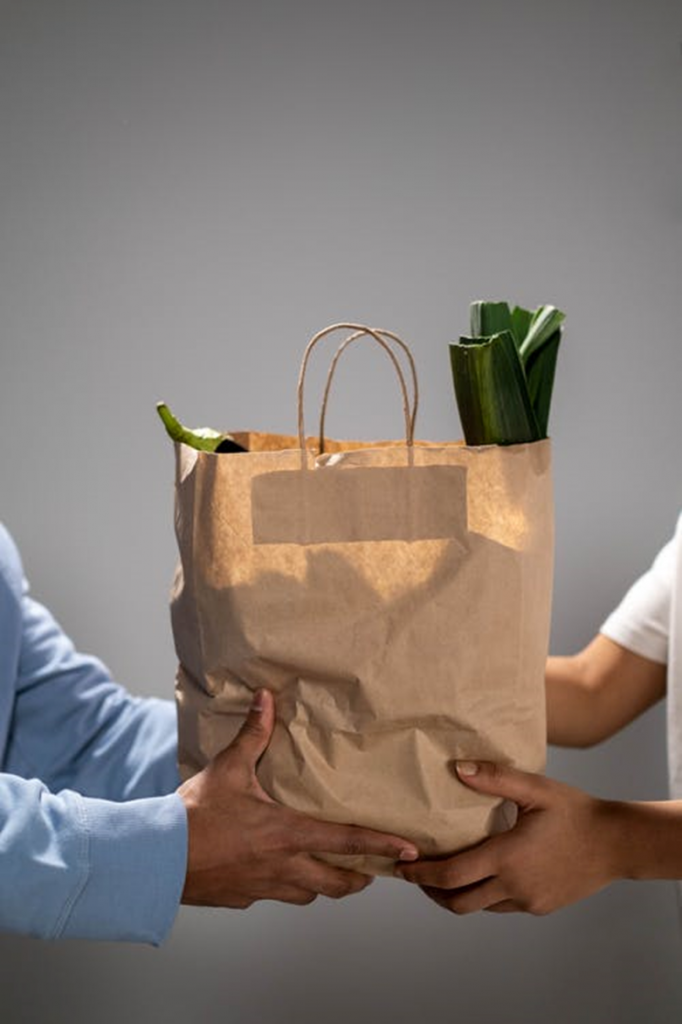 Source
Do you love taking food pictures for the gram? This app can make this simple hobby a noble thing to help you feed the needy. It is, however, only applicable to restaurants that have a contract with the Feedie team.
If you visit such a restaurant, the moment you click a picture of your food on Instagram and post it, the restaurant donates a Lunchbox Fund to the needy children in South Africa.
Nobility is a Virtue
In this world fraught with people fighting over the tiniest thing that annoys them, be the one that looks at the bright side. With these apps on your phone, you can do several noble tasks and raise money for charity without messing up your budget or disturbing your routine.